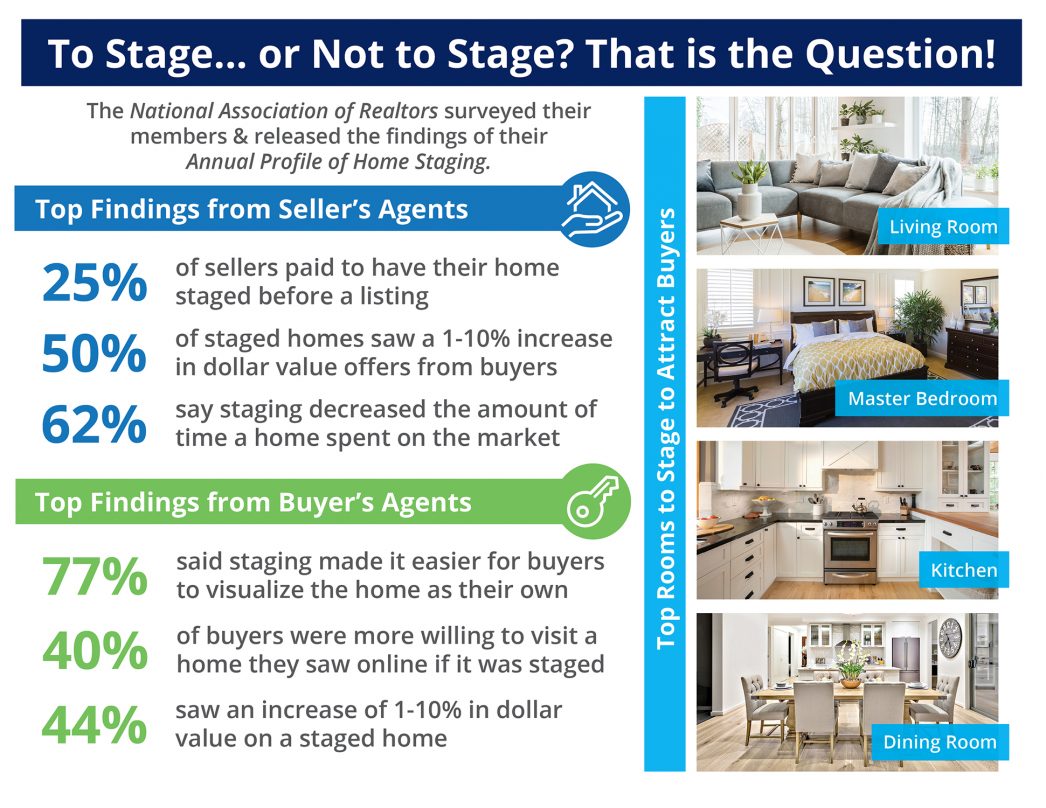 Some Highlights:
The National Association of Realtors surveyed their members & released the findings of their Profile of Home Staging.
62% of seller's agents say that staging a home decreases the amount of time a home spends on the market.
50% of staged homes saw a 1-10% increase in dollar-value offers from buyers.
77% of buyer's agents said staging made it easier for buyers to visualize the home as their own.
The top rooms to stage in order to attract more buyers are the living room, master bedroom, kitchen, and dining room.
The Price Group has a network of professionals to help you stage your home
 The Price Group's commitment is to sell your property for the highest value the market will yield, in the shortest amount of time, while delighting you with a Five Star Client Experience.
Choose The Price Group
The Price Group at Keller Williams